In the convention and the celebrations of the 100th Jubilee of YMCA Associations, about 8000 members joined from all over the world. Each member had Identity tag including the name of his country, and each had a ten day free use of metro trains in Paris area. Also tickets to attend various convention activities, also tickes for places of meals and boarding and also a small booklet with maps about the historical and important places in Paris.
During free times between meetings we used to visit important places, Eifel Tower, Palais De Chaillot and its beautiful gardens, Concord Square and through Kleber St. to the famous Arch of Victory where we attended a ceremony of laying wreaths on the tomb of the unknown soldier.
The convention and its ceremonies ended on the 23rd of August and on the 24th we drove south to Basle in Switzerland, then Baden and finally crossed the Rhine River driving through thick forests for several miles and on the 25th of August arrived in Zurich and straight to the YMCA house there.
The next day we left Zurich towards the Austrian frontiers and according to maps we had, found that the shortest road to Austrian Boarder was to drive on the shores of Lake Constans, however few kilometers further on a police man stopped us and asked for our driving license and passport and after checking all documents asked where we were going, when answered to Austria, he looked astonishingly on all of us and surprised us by saying." You are now in Germany" . That was a shock because we as Israelis were not allowed and have no visas to visit Germany. The German Police showed us on the map the road to use which we did and passed later by Bregens in Austria, then Insbruck, capital of the Tyrol, then the a small beautiful village Igles where we stayed overnight.
The next day we returned to Insbruck where Mr. Putnam and his wife continued in the car to Germany and from there we took the train to Salzburg in Austia.
On Thursday the 1st of September Mr. Putnam returned from Germany and we drove straight to Vienna where we were met by the YMCA people who took us up to high mountains to a beautiful lake and from there to the thick and beautiful Veinna Woods then in the evening to Grnzing where in houses they prepare and serve wine, there we drank lots of it and with grilled chicken.
After Vienna we drove south to Florence for a short tour and night there, then continued straight to the bride of the sea Venice. There left the car in a parking lot, took a Gondola and were taken through the large canal and then sometimes left and other right through small canals until we reached our destination, our hotel. here we were supposed to wait until our ship THE MESSAPIA to enter the port of Venice.
On the 15th of September 1955 we boarded the Messapia quite tired but happy with many good memories of beautiful places visited and good and helpful company all through. To me besides all the happy and unforgettable experiences, the trip helped me break the barrier of fear of travelling which after that trip became a matter of decisions only. I visited together with dear friends six new countries knew about them only from geography lessons but now I can say that I was and enjoyed visiting each one of them. I learned about people, different from the people I knew so far, people that were kind, helpful, cared and went with you not mile but many more and they did it with a big smile.
The war that had just been over, taught the people who lost many thousands of their country men, taught them that life in peace and friendship was worthy and better to all.
Yusef Srouji
November 2014
Austria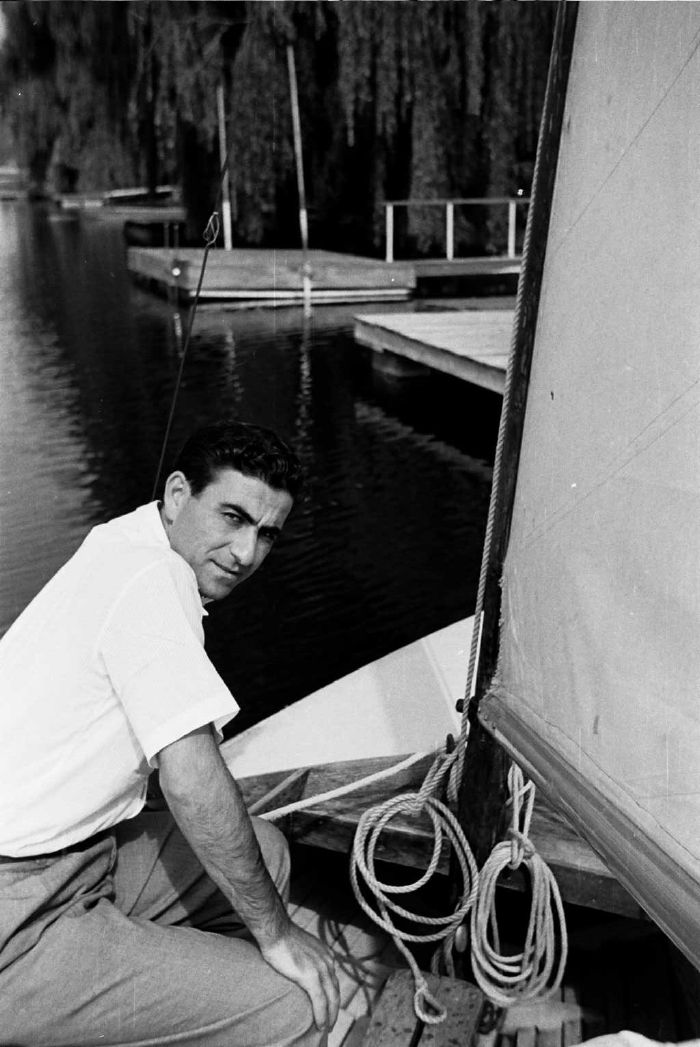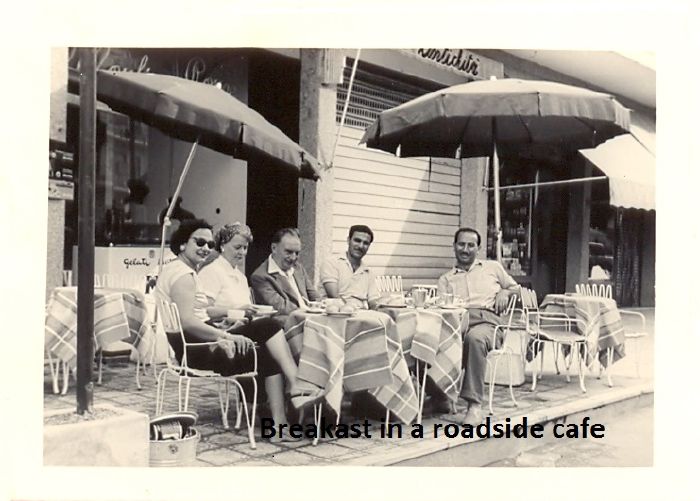 Florence Venice