In 1999/2000 Walid Geraysi, a second generation Rotarian was the President of the club during this Millennium year.
One of his important goals for this year, was to make reciprocal visits to most of the Rotary Clubs in Israel so as to enhance Friendship, Understanding and Tolerance between the two peoples of this country.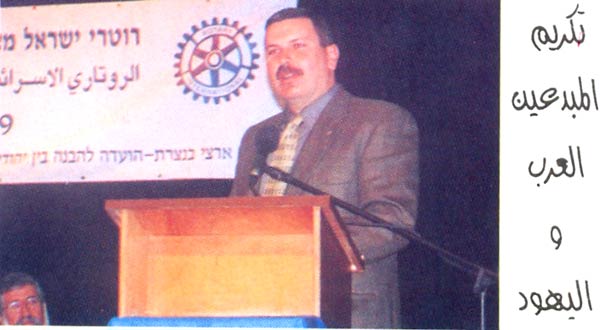 In preparations for the Millennium Celebrations, members of the Rotary club registered to host guests and Rotarian visitors from all over the world.
In the summer of 1999, cooperation between our club and the clubs in the United States (Glendora and others) started working together on a joint project for the benefit of the Young Enterprisers. The project was successful as we had helped hundreds of students from different schools to participate in this project.
During the year, we financially supported the school of St Joseph in building a new kindergarten on the premises of their property.
Members of the Club of Savyon and Ramat Efa`l paid a visit of friendship and fellowship for a whole
day. They were taken to visit the holy places and then were distributed on the members for lunch together with the Rotarian families in Nazareth. Both the guests and the hosts enjoyed the company of
each other and decided to repeat such experiences in the future.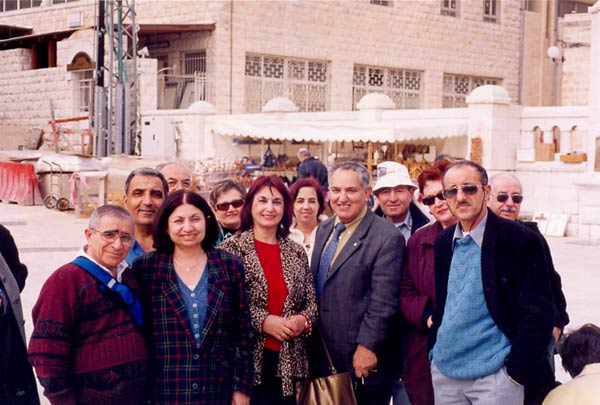 Members of the Lod Rotary Club paid a visit to Nazareth. They were hosted by the members of the club visiting the Holy and historical sights in Nazareth and in the evening held a joint Rotary Meeting .
Members of the Poleg Club paid a visit to Nazareth. They were hosted by members of the Rotary Club of Nazareth who took them around in the city to see the Church of the Annunciation, walk in the old Souk (Market). The group remained in Nazareth until a late hour in the afternoon.