On Saturday the 26th. of December the club members celebrated their traditional Christmas and New Year Party.
President Alaa` Khoury welcomed Governor Uri Tseiger and his wife Ruthe and all the four hundred guests that attended.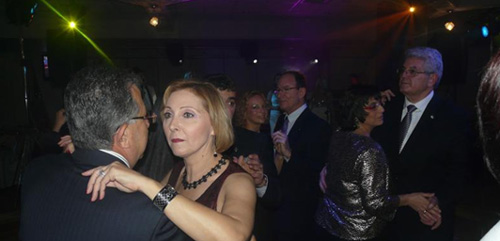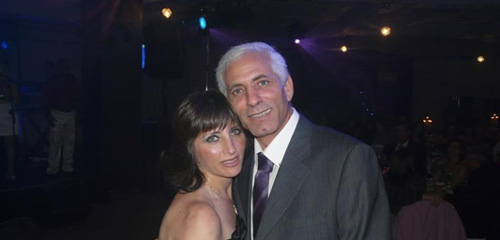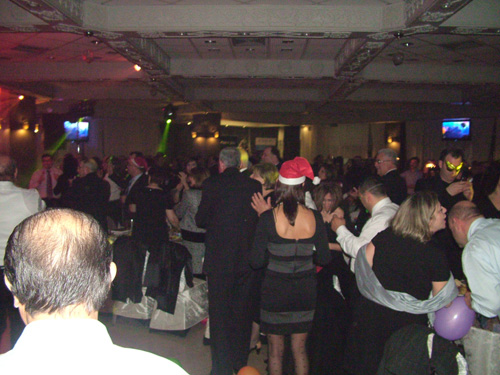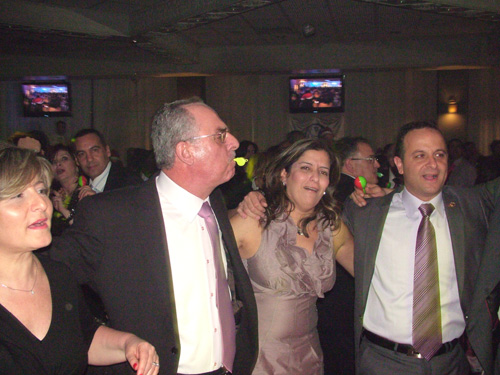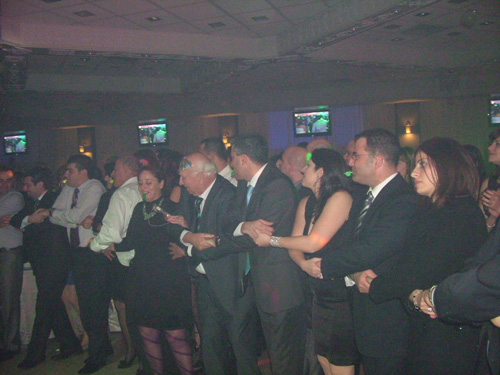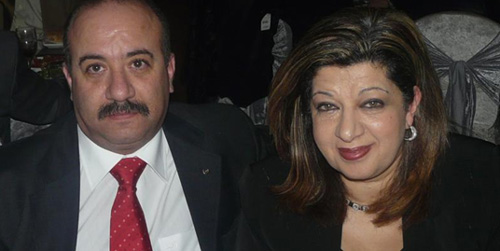 The Master of Ceremony, Past President Asaad Yunis later called on Joseph Shomar to come to the Podium. Joseph was President of the Rotary Club of Nazareth in 1980/81. His main Project was to raise funds up to $125,000.- and donate four artificial kidney units to the English Hospital in Nazareth to start a
Dialysis Section. Joseph succeeded and the ceremony of opening the section
in the hospital took place on the 25th of May 1981.
In 1984 Joseph and his family migrated to the USA following their children who left earlier to continue their studies there.
Today the sons of Joseph, Dr. Waseem and Shadi are here in Nazareth to donate
$250,000,- as a gift to the Holy Family Hospital (Italian) in Nazareth to start a new Oncology Section in the name of their parents Joseph and Souad Shomar.
For Joseph activities as President of the Rotary Club of Nazareth in 1980/81 and for his initiative and success in the Dialysis Project, that is considered one of the important projects of the Nazareth Club, the Board of Directors decided to give to Joseph a Plaque of gratitude. Asaad called on the governor Uri and the Past District Governor Yusef Srouji to come forward and give Joseph the Gratitude Plaque.
The Party continued, first with some Christmas Carols, followed by Dance Music performed by the famous Sun Band, then the entry of Father Christmas giving presents to all in the Hall, then the traditional Christmas Cake followed by the lottery and distribution of presents to the winners.
It should be mentioned that the tradition of a Christmas Party started in 1953 and every year the proceeds went to the welfare fund of the club which had amounted since the first party to several million shekels .